Zonar Login

Still on 3G? Contact us today to keep service.
Wireless carriers are
sunsetting their 3G networks—soon
. Contact us so we can help you
move to 4G
and maintain service.
Recent Press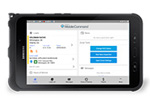 Zonar Launches MobileCommand™ a Full Stack Integrated Driver Workflow Solution for Over the Road Fleets
Zonar MobileCommand is a driver workflow app to improve the productivity and efficiency of over-the-road drivers.
Free White Paper

Best practices for implementing fleet telematics
.
Having performed thousands of telematics implementations, we captured best practices so you can avoid costly missteps.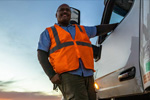 Change truck driver turnover into retention.
If your company doesn't provide what drivers what they need, other benefits may not be enough reason to stay, especially long term. Explore other methods of retaining drivers and operators, especially your top performers.