Zonar Login

2022 Zonar User Group Meetings
We're excited to hit the road this year for our 2022 User Group Meetings...
and you're invited!
Join us at one of four different locations around the country.
Recent Press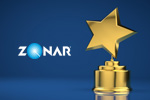 Zonar Concludes 2021 with Five Prestigious Industry Award Wins
Zonar recognized as an industry leader for innovative IoT and telematics solutions, excellence in customer service, and commitment to diversity.
Free White Paper

Manage every asset with one smart fleet solution.
.
Using a single smart fleet management solution that embraces every asset provides more control, more insight and more efficiency—without making you surf between platforms.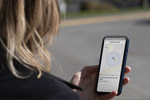 School bus tracking apps ease pain points for everyone.
If people can use their smartphone and tablets to track a pizza order, they should also be able to locate their child's school bus. Modern tools for today's schools, right?