Cabarrus County Schools
Customer Spotlight

Cabarrus County Schools reduces downtime and cut costs with a joint Zonar and Cummins solution.
Cabarrus County Schools (CCS) district's fleet of 360 buses have to work like clockwork to transport its large numbers of eager learners each and every day. CCS is the eighth-largest school district in North Carolina, with 40 schools, 2,000 teachers and 4,000 employees—including its bus drivers, who safely transport 26,000 students throughout the school year.
Like many school districts, CCS can ill afford to have its buses running back to the garage or pulling over for servicing each time the engine software needs an update or a check engine light comes on. Always looking for ways to increase bus drivetime, CSS became one of the first school districts to start using Zonar OTAir™ to keep its Cummins engines updated more easily and running smoothly.
Keeping buses running their best
Zonar OTAir works with Cummins Connected Software Updates to empower fleets with the flexibility of secure over-the-air programming and multiple vehicle updates using an easy-to-use mobile app—in as little as five minutes. Combined with Cummins Connected Diagnostics and Connected Advisor, this solution enables a direct line into engine data to identify, prioritize and report fault codes and their probable causes.
Cabarrus service technicians now use this solution to:
remotely update Cummins engine software
determine the underlying problem behind an engine warning light
view real-time Cummins expert analysis
CCS technician Mark Wheaton uses the Zonar OTAir and Cummins Connected Diagnostics and Connected Advisor solution to track fleet performance and perform engine control module (ECM) updates. Plus, the solution has significantly reduced the need to take buses out of service.
The software updates have gone very well. When I do an update, I use my phone. I take a picture of the VIN code and it takes five to ten minutes. It requires less time than bringing the bus into the shop and plugging the vehicle in to the computer, where an update can take up to an hour. Now, our bus engines perform better, and we don't have to take them offline.
Mark Wheaton, Cabarrus County Schools technician
More uptime in minutes
Zonar OTAir also manages and delivers ECM updates on CCS's fleet to enhance the performance of the district's Cummins-powered buses. Previously many ECM updates where put off because Wheaton would have to schedule additional bus downtime and have a Cummins technician come out to the bus garage to perform the update, or find a time to bring the bus to Cummins. Zonar OTAir reduces the time for an ECM update from an hour to minutes, and also allows Wheaton to ensure his buses have the latest performance enhancing updates with limited downtime hassles.
Troubleshooting solutions
Using the app is a snap. "Once you get on to Cummins Diagnostics App, it's self-explanatory and takes you to a screen for equipment diagnostics," Wheaton explains. "With one click on the service soon, the program brings up all the buses with a check engine light. It will take you further into it and will tell you what the probable issue is."
Typically a driver generally won't know if a check engine light requires immediate attention or not. Fleet managers use Zonar telematics data and Cummins Connected Diagnostics and Connected Advisor solutions to diagnose the cause, and dispatch can tell the driver whether to pull over or to wait until the end of the day for minor servicing.
Sometimes a driver doesn't provide information or doesn't know what information to provide. In that case, Wheaton often needed the driver to pull over so he can have someone go out and look at the bus. Wheaton recalled such an incident.
"We had a case that involved a low-water light where the engine could overheat and could lock up the engine. This would have been costly, but with Cummins Diagnostic through Zonar telematics, we were able to identify the issue and make sure the driver pulled over immediately before any significant damage occurred."
Other check engine lights are simply a "wait to start lapse," which means the bus can proceed when Wheaton informs his drivers of where to go to so they don't immediately pull over when they see a check engine light.
Moving forward with faster engine updates
Gary Schmidt, Zonar's vice president of business solutions, sees a bright future for this over-the-air diagnostic application. With Cummins Connected Software Updates, fleets using Zonar with Cummins engines can expect to experience the following:
Reduced downtime: With over-the-air updates, vehicles can spend more time on the road instead of the garage.
Increased vehicle health: Up-to-date software helps vehicles run more efficiently and safely.
Ease-of-use: Any authorized user can quickly approve updates on their smartphone or tablet.
Rapid updates: Updates can be downloaded and installed in as little as five minutes.
More control: Cummins notifies fleet managers of available updates for specific engines, allowing them to schedule updates.
Data security: OTAir includes VIN validation to ensure the correct vehicle receives the correct update.
Zonar provides electronic fleet inspection, tracking and operations solutions for public and private fleets. Our products are effective, driven by customer satisfaction and affordable by design. We've made it our business to do right by our customers. You will notice the difference.
The updates through Zonar's OTAir app allows customers with Cummins engines more control and convenience over the performance and management of their fleets, saving time and costs associated with traditional calibration methods.
Todd Mysak, director of business development for Cummins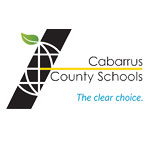 Organization
Cabarrus County Schools
Industry
Pupil
Location
Concord, North Carolina
Website
Solution
Zonar OTAir®
Zonar V4™ Telematics Control Unit
Cummins Connected Diagnostics™ Connected Advisor™ and Connected Software Updates
Benefits
Cummins engines kept at peak performance
Vehicle downtime minimized
Engine diagnostics done via smartphone
Seamless over-the-air engine software updates
Improved, centralized online fleet management